The Dairy | Lavenham
Introducing our newest addition to The Swan family, The Dairy! Located just a short stroll from The Swan at Lavenham, The Dairy is a part of the stunning 13th-century Lavenham Priory, and we are very excited to be able to offer it to guests on a self-catering basis as of 2022. The Dairy is the perfect getaway location for celebrating an array of occasions, whether that be a joint birthday, an anniversary, or simply a reunion with friends. With The Dairy, you can relax and explore the best of Lavenham entirely at your leisure. Where history meets contemporary, the decor creates a homely, cosy feel, whilst classic features remain for you to enjoy and take a step back in time.
Relax
On the ground floor, find the characterful, bright, and airy lounge with plenty of windows allowing natural light to flood the room. A beautiful dining table can be seen in the far corner, ideal for hosting breakfast spreads, homecooked dinners, or takeaway treats. The lounge is home to two large sofas that will have you engulfed in a blanket of comfort, a flatscreen TV ensures you can enjoy a cosy, lazy evening without fuss. Heading out through the double doors at the far end of the lounge, a private courtyard with a table and seating can be found, making it the perfect spot for sipping on a glass of wine in the summer evenings, or a morning coffee surrounded by the peaceful sound of nature. The kitchen can be found across the hall and is well stocked with all that you'll need for a self-catering retreat in Suffolk. A kettle, toaster, mugs, cutlery, glasses, and plates, as well as a washing machine and oven, are all provided. A downstairs toilet completes the ground floor.
Sleep
Heading upstairs, The Dairy boasts three comfortable double bedrooms that sleep up to six adults. The Master Suite is home to a beautiful wooden framed double bed with a large built-in wardrobe and ensuite bathroom with shower. The second bedroom also has a comfortable double bed with plenty of built-in storage space. The third bedroom consists of two single beds which can either be interlocked to make a double or kept separate as twins. Please let us know which way you would like this room to be set up prior to your arrival. A second bathroom completes the upstairs, with a rainfall shower and Temple Spa toiletries for a well-deserved pamper.
Indulge
Whilst meals are not included with stays booked at The Dairy, guests are more than welcome to book a table for lunch, dinner, and/or Afternoon Tea at The Swan Hotel. You can find menus and all information via The Swan's dining page using the button below.
Use of Weavers' House Spa is not included in any stays booked at The Dairy, however, as with restaurant bookings, guests are actively encouraged to enquire and book treatments ahead of their stay. Again, please visit the Weavers' House Spa website for information on all things spa, and how you can add a touch of ahhh to your stay.
Parking
There is parking available for one vehicle directly in front of The Dairy, this will be marked. However, guests are welcome to make use of either of The Swan's two car parks, each of which is within a short walk of the property. The first is located to the rear of The Swan hotel up Lady Street, the other can be found down Hall Road, behind the East of England Co-op, and is accessed via a code. All information on how to access the coded car park will be provided in your booking confirmation.
Explore
The Dairy is located down Water Street in the center of Historic Lavenham, the village is a hive of activity with an abundance of boutique shops, tearooms, ice cream parlors, and nooks to discover, as well as a local butcher and bakery. Head out on a walk along the old railway line, which runs all the way between Long Melford and Bury St Edmunds. The cathedral town of Bury St Edmunds is under 30 minutes drive and provides a lovely day out, it's home to the Abbey Gardens, Ickworth House, St Edmundsbury Cathedral, and much more. Suffolk's coastal beaches are also within around an hour and a half's drive and are an excellent day out when visiting Suffolk for a longer stint.
Information you need to know...
Check-in for The Dairy is available from 3 pm, this will need to be carried out at The Swan Hotel, where a member of our team will provide you with keys, any extra information you may need, and escort you over to The Dairy. Check-out is by 11 am on your day of departure, all keys are to be returned to The Swan at this time.
The Dairy is a non-smoking building and due to the layout, is unsuitable for mobility issues. Unfortunately, we are unable to welcome pets or children under the age of 5. Please be aware that a full clean will take place after check-out and will not be completed throughout the duration of your stay. Free wifi is available throughout the property.
Bookings are limited to a minimum of 2 nights. To book your stay, use the online portal, or you can contact The Swan Folk by calling 01787 247477, or via email using the contact form at the bottom of this page.
Terms and Conditions; we require full pre-payment at the booking stage for stays at The Dairy, this is refundable up until 2 pm, 28 days prior to arrival date. Should you need to cancel or amend your booking after this time, we reserve the right to charge and retain the full cost of your stay, this also applies to non-arrivals as well as early departures. Should you need to cancel, please do so in writing by emailing reservations@theswanatlavenham.co.uk and we will confirm back to you via email. We highly recommend taking out a form of travel insurance.
PN Breakfast is not provided and has been used for photography purposes only.
Indulge in Afternoon Tea
available daily at The Swan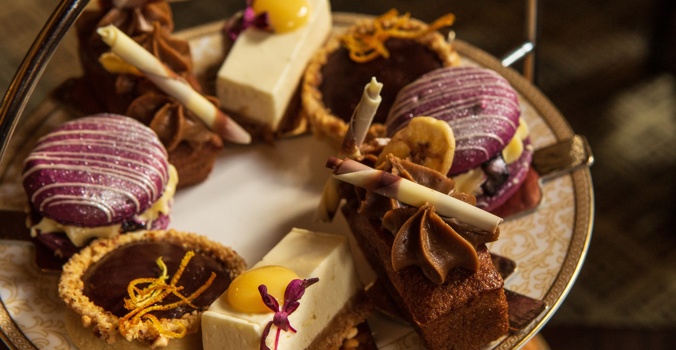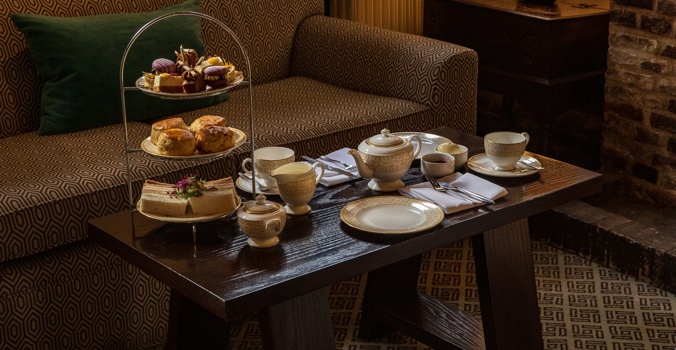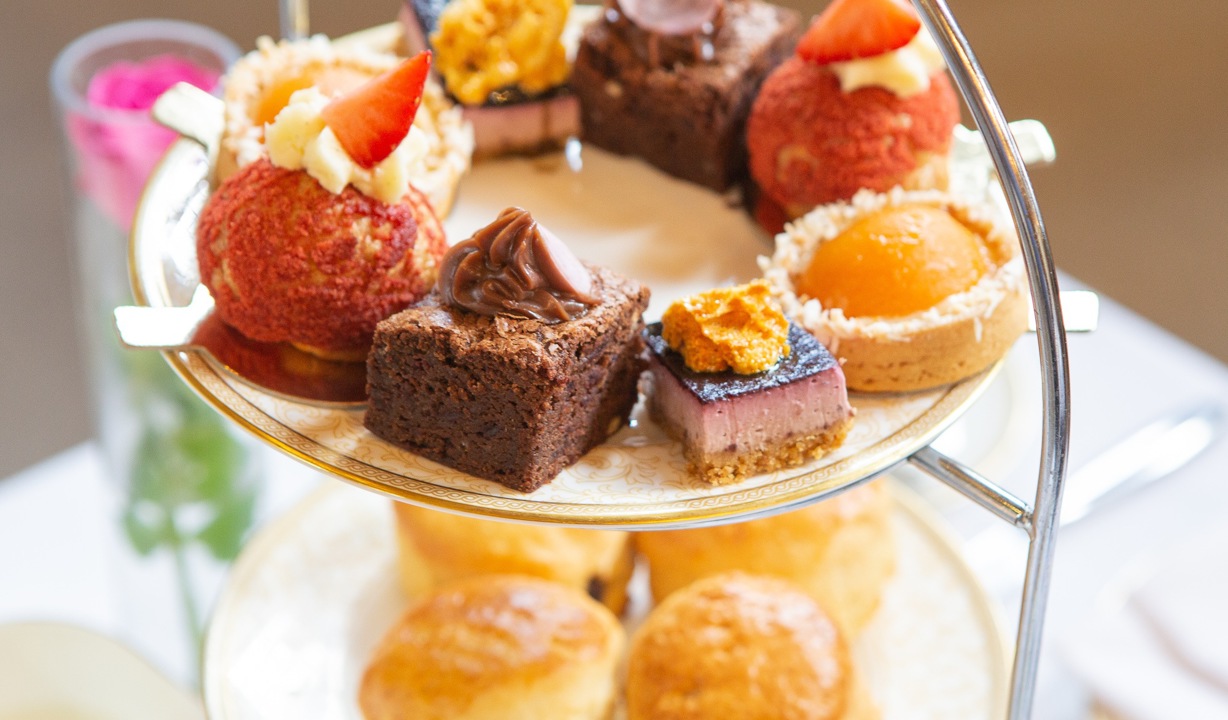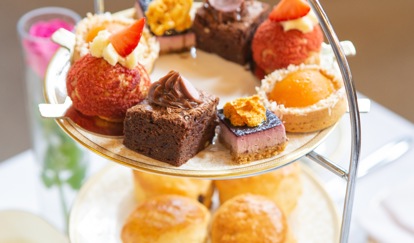 The Swan is renowned for its indulgent Afternoon Tea, enjoyed in the lounge or Gallery restaurant. Why not make your visit to Lavenham extra special and book Afternoon Tea during your stay? *Pre-booking required.
Enjoy The Swan's restaurants and Airmen's Bar...
Open for lunch and dinner daily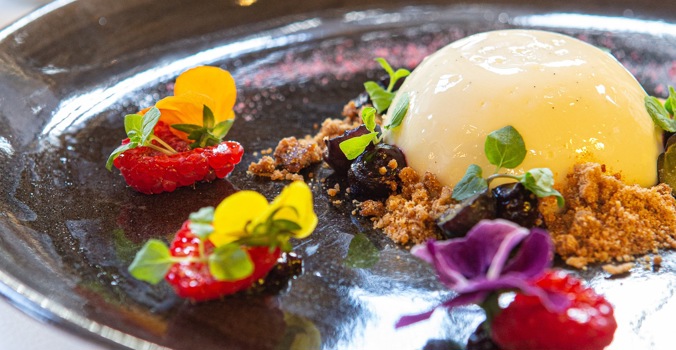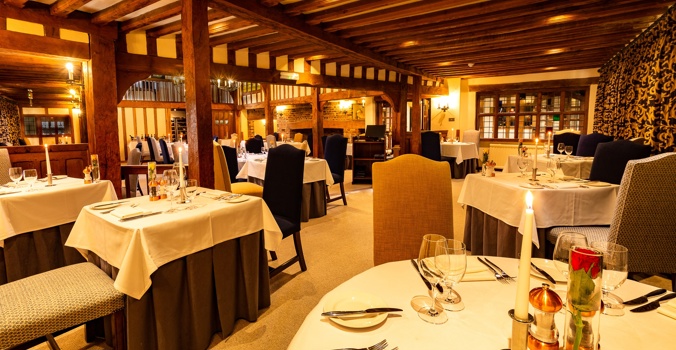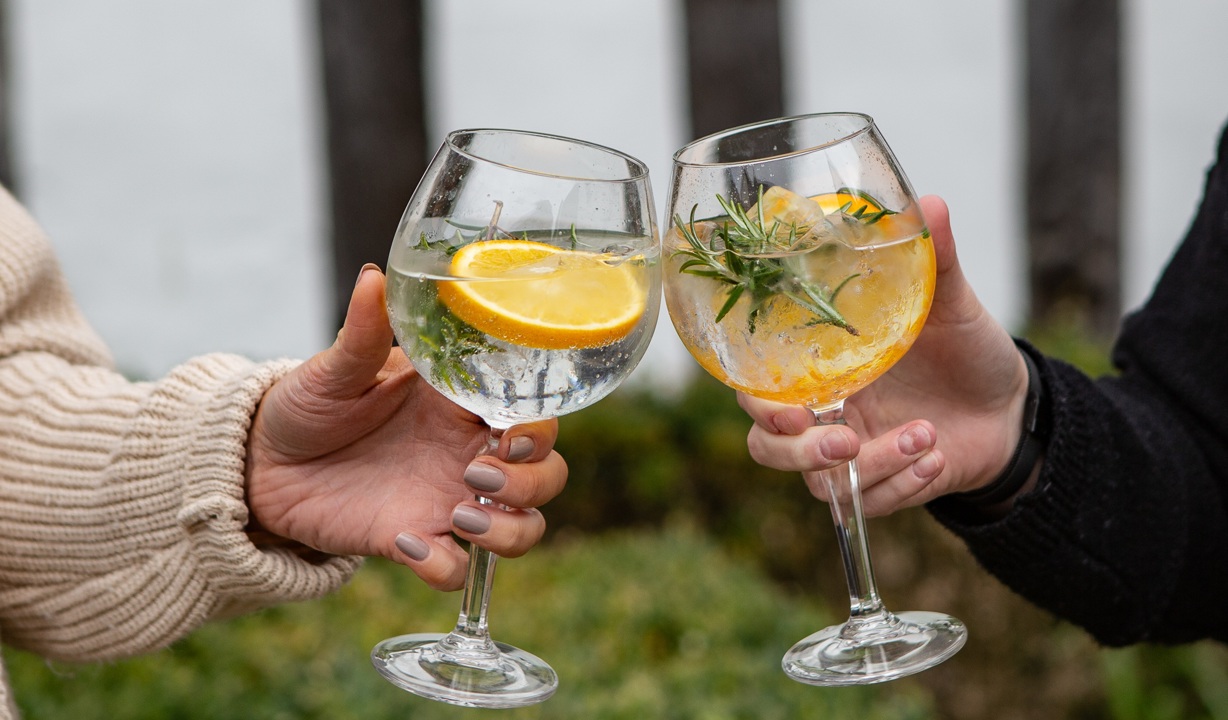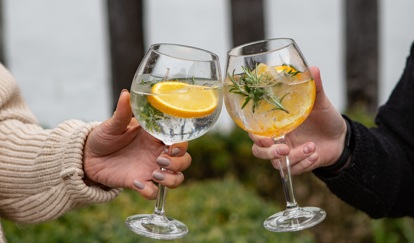 With The Swan's Airmen's Bar and restaurant just across the road, offering lunch, dinner, and Afternoon Tea daily, there's really no need to leave the village at all during your stay at The Dairy! The village is full of other shops, cafes, and amenities, leaving you to relax and explore.